Bandingkan menunjukkan isi satu ayat Alkitab dalam berbagai versi sekaligus. This feature displays many different Bible translations of a specific verse at the same time.
Membandingkan sebuah ayat dalam berbagai versi yang berbeda sekaligus.
Tekan satu ayat, kemudian tekan tombol

yang ada di bagian atas layar. Aplikasi ini akan menunjukkan berbagai macam terjemahan dari ayat yang terpilih dalam berbagai versi Alkitab yang telah diunduh.

Jika anda klik salah satu versi terjemahan dalam dialog perbandingan itu, versi terjemahan yang ditampilkan di layar utama langsung berubah menjadi yang anda pilih. First, select a verse, then press the compare button

located at the top, which will cause a dialog box to appear that displays the different translations of a verse.

Tapping on a specific translation will automatically switch the Bible version to that of the version tapped.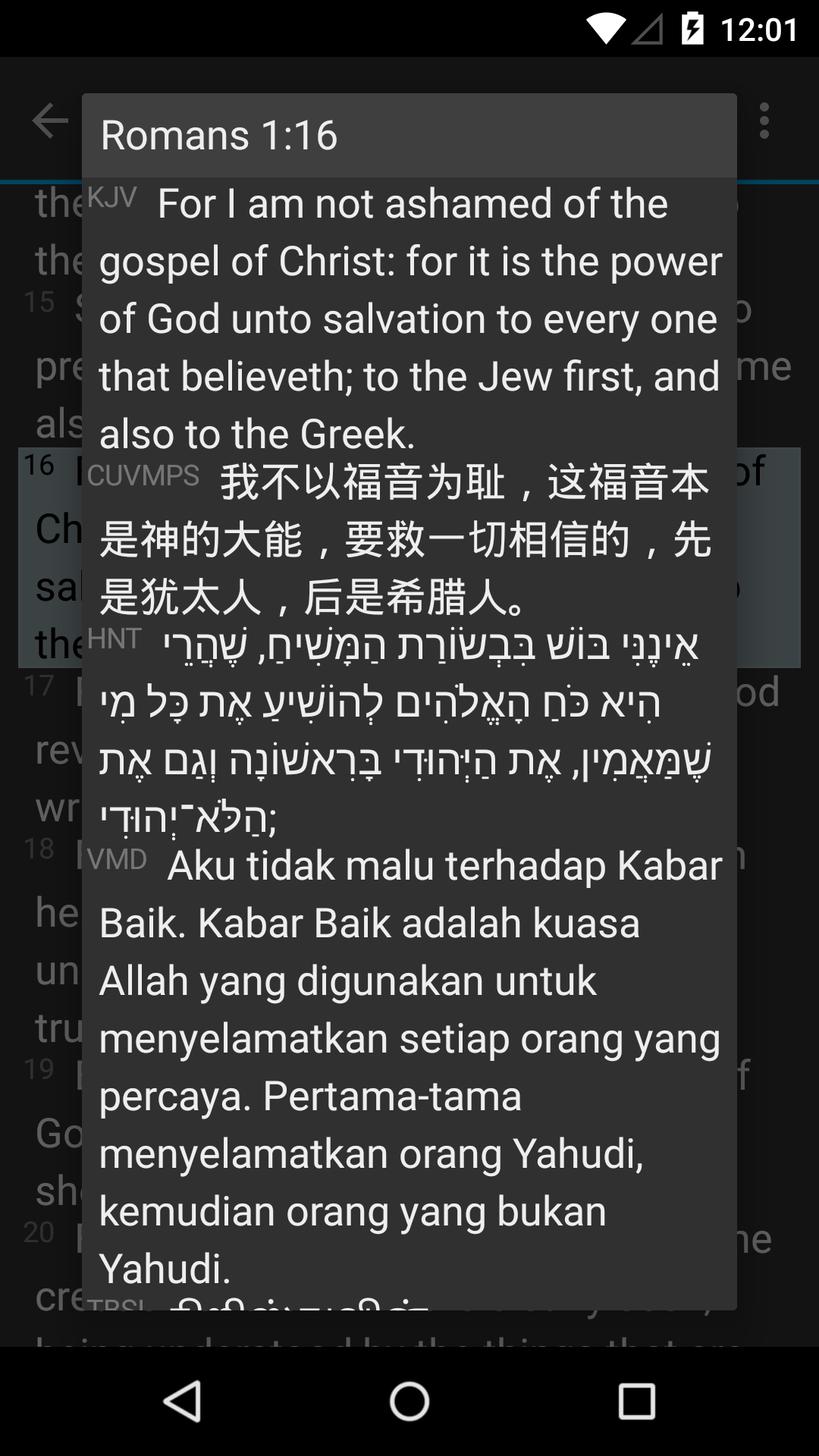 Membandingkan Roma 1:16 Comparing Rome 1:16